Julianna Arendash Photography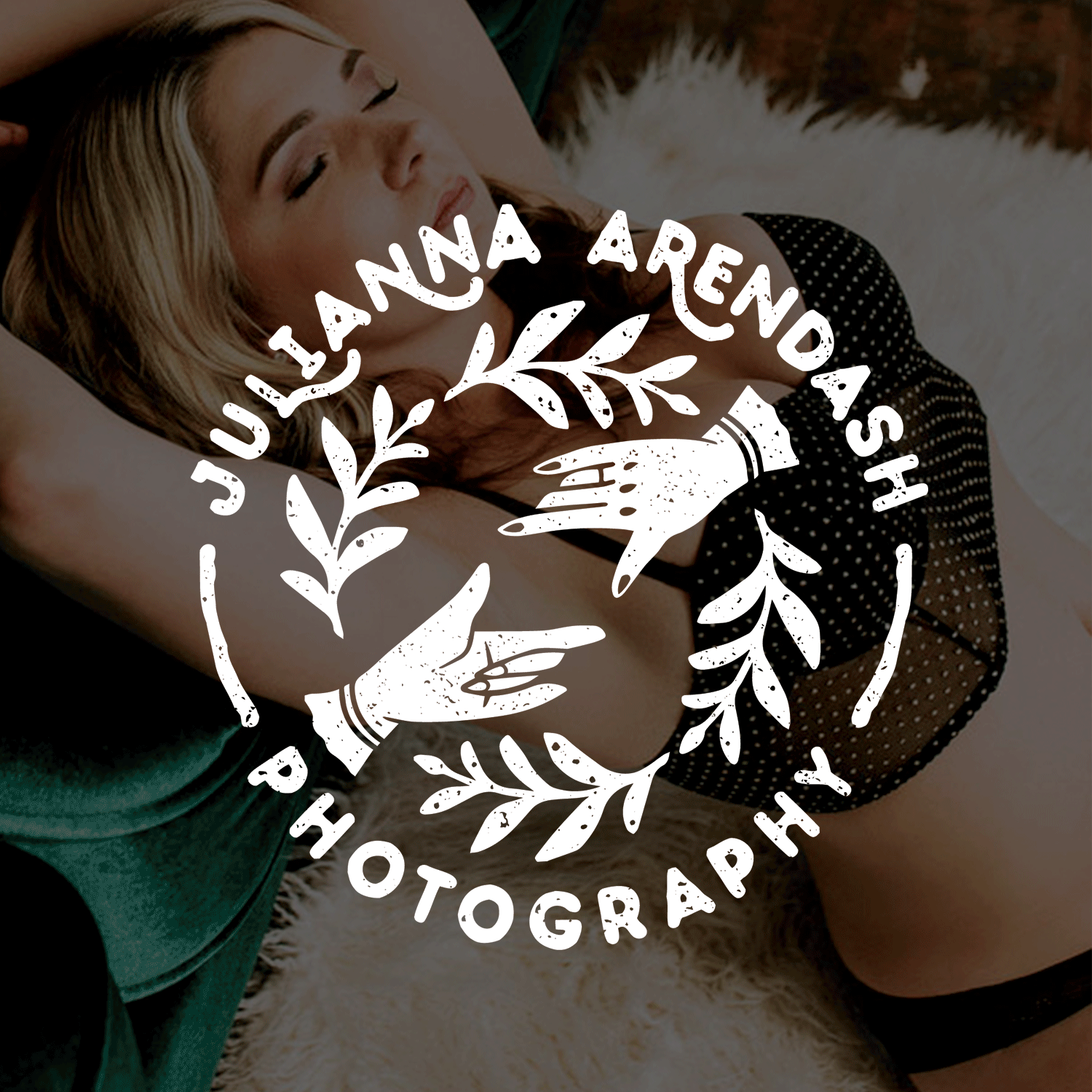 Photography is all about personality, and Juli's personality and style can be seen within her work. With her a Modern take on a vintage feel, I wanted to reflect that in her logo.
Julianna Arendash Photography
julianna is an amazingly talented photographer specializing in boudoir photography. She previously specialized in wedding, couples sessions, lifestyle photography, family and newborn photos, commercial and everything in between.
Modern, vintage, classic and boho; these contradicting elements is what drove my inspiration for Julianna's logo. The hands featured in the logo represent holding a camera; otherwise known as the "scanning for the perfect shot" hand motion. The leaves relate for the large nature presence in all of her photographs. To wrap is all up is her business name in a simple. rustic sans-serif typeface.
The photograph on the business card is one of Juli's favorites, and one that she believes to greatly reflect her business. I wanted to also add and element of the logo to the front without it being too small to see, or too large to block the couples face. I decided to go back with my "perfect shot" hand pose. After some finessing, I believe it complimented the photo and card perfectly.
Another large part of her business is printed photographs, hand made items, props and other goods to hand off or mail to her clients. She wanted to keep the logo circular for this reason. She was inspired to create stamps and wax seals with her logo on it so that she can use them for future projects.
She also has custom buttons, stickers, keychains, and even shirts (some which i designed!) available if youd like to check those out!


She also started a woman empowering facebook page for women in north east ohio!